Start with the business concept
A business concept is a description of your future business and a plan for how you intend to run and develop it. When you draw up your business concept, you create an overview, which makes it easier for others to see what you are working on.
A business concept features information about your budget, structure, sales, marketing and development opportunities.
A business concept helps you to:
construct and put into action your plan and vision
gather sector and product knowledge and convincing data
make better business decisions
demonstrate to investors that this is a sound investment
establish a basis for seeking advice effectively
demonstrate that your are committed and serious
When crafting your business concept it is easier to use a template.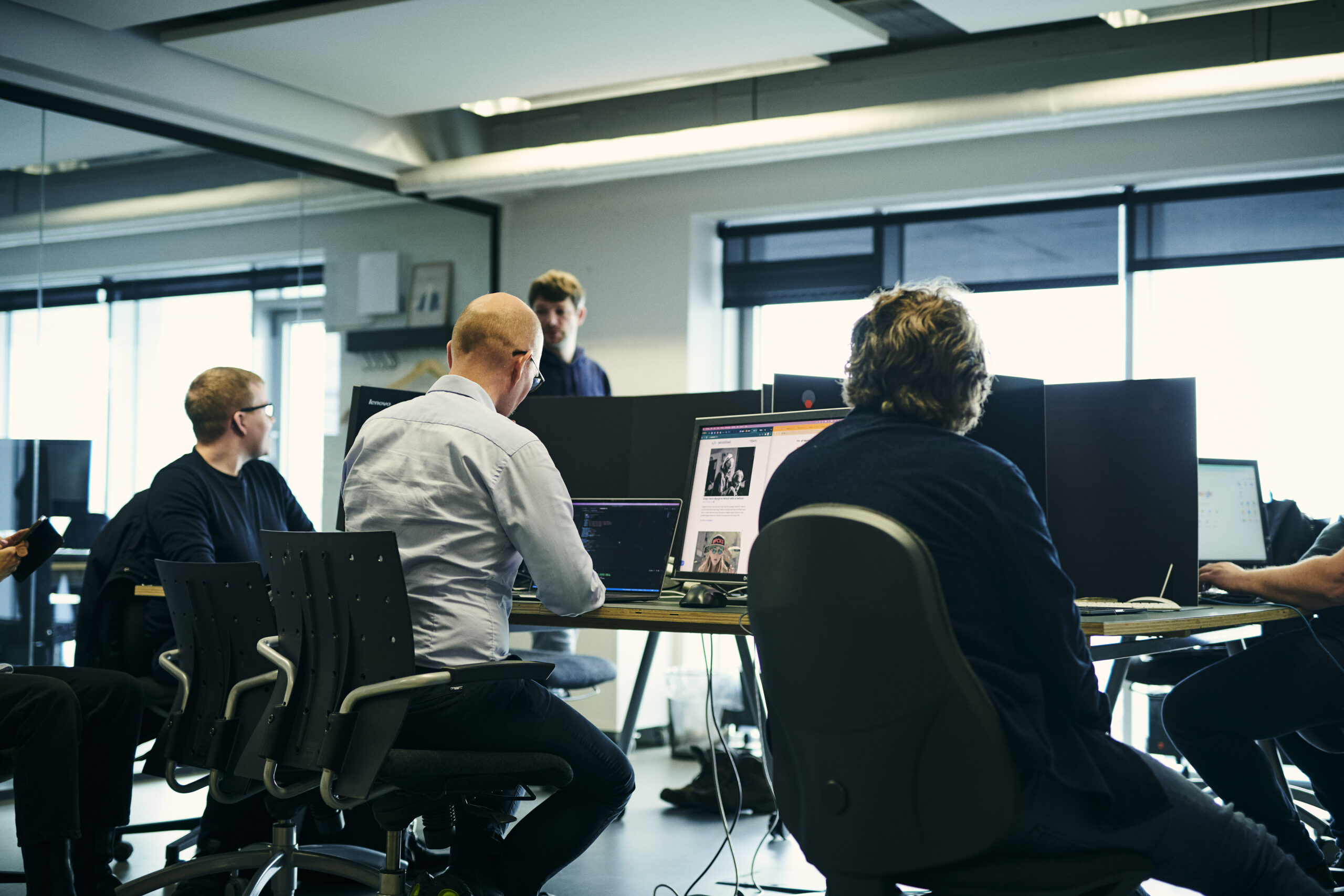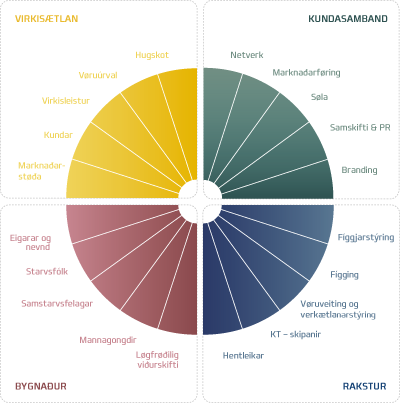 Grow with the Growth Wheel
The Growth Wheel is a professionally recognised tool for start-ups and growing small businesses, and Hugskotið is certified to use it. The Growth Wheel is a simple clear method that enables us at Hugskotið to identify existing challenges and opportunities for growth.
There are four main challenges all start-ups must tackle, as they are the fundamental building blocks of any company. The challenges are establishing an interesting and competitive business concept, a robust structure, lasting customer relations, and profitable operations. These challenges are the same for all businesses. The Growth Wheel ensures that every factor is considered.
Business Model Canvas is a recognised tool for start-ups and company development. Hugskotið is certified to use Business Model Canvas.
The model is made up of nine building blocks, which all interact each other. The model is excellent for creating a visible overview of the project and every aspect of the project in order to identify the business model, which is best suited to a particular company.
Kveikjandi ferðavinnutiltak í Broncks
Fríggjadagin 3. mars kl. 13:00 verður eitt forvitnisligt tiltak í veitsluhølunum Broncks, tá ið endabresturin av átakinum Nýskapan í ferðavinnuni er á skrá. Seinastu sjey vikurnar hava nýggju spennandi ferðavinnuverkætlanir og -fyritøkur luttikið í átakinum, sum Hugskotið, Visit Tórshavn og Visit Vágar hava skipað fyri.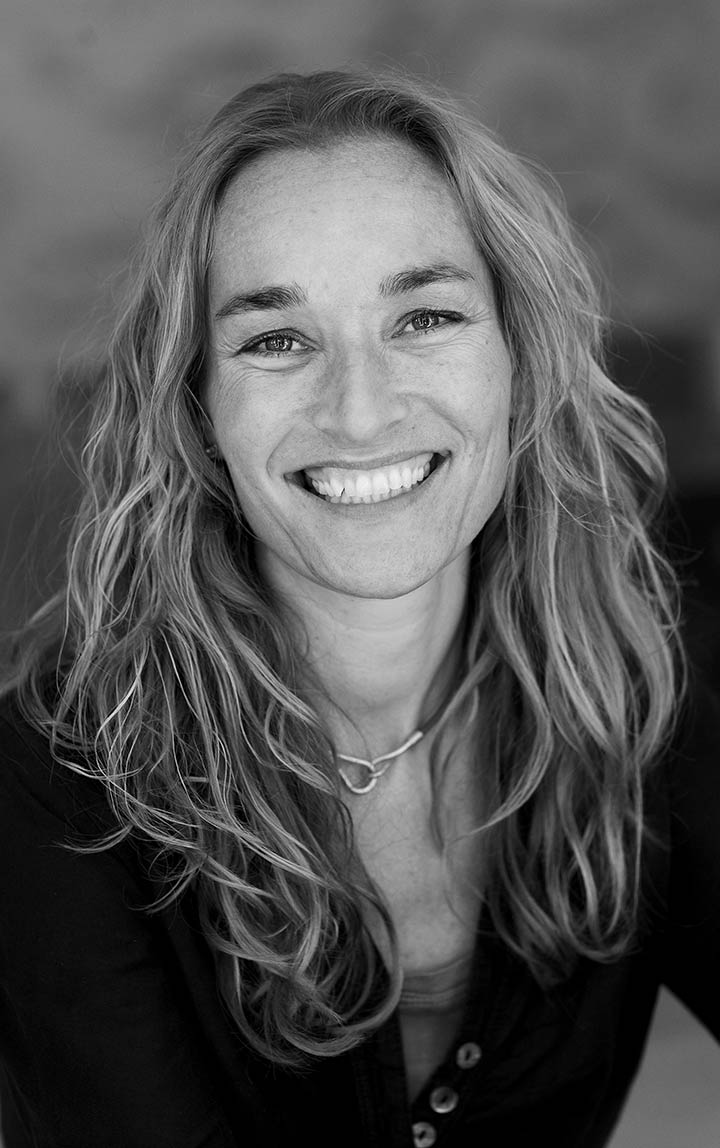 THREE APPROACHES TO FINDING YOUR OWN WAY
It is all about developing your own idea. A simple concept. So simple often that it is hard to believe nobody ever acted on it.
Residents about Hugskotið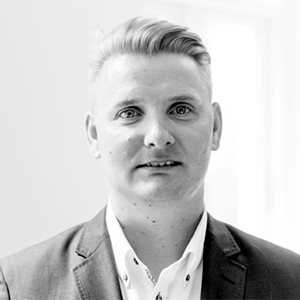 I thoroughly enjoy working from Hugskotið, because the setting is excellent. It's a great environment and Hugskotið is constantly working to adapt and optimise the conditions to entrepreneurs' needs.
GILLI HARALDSEN
Wired Relations
The atmosphere here is just inspiring. Being surrounded by people with a passion for what they do is enriching. And it's invaluable to have them as a sounding board for all the details you need to focus on when building up a new business. It's like being part of a team.
HEINI WINTHEREIG RASMUSSEN
Rák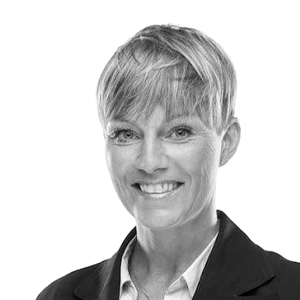 I started my own independent business in 2018 and felt very lonely in the company, which is just me. I applied for mentoring from Hugskotið and was then also told about the residencies there. Coming to co-work here was the best decision I ever made.
ODA WILHELMSDÓTTIR ANDREASEN
Go Local Faroe Islands
Become part of Hugskotið.
Become part of Hugskotið. Send in your application now.
The purpose of Hugskotið is to foster the development of a diverse business community in Tórshavn Municipality by offering entrepreneurs the best conditions with scope for inspiration, creativity and innovation. Show more.